National poetry day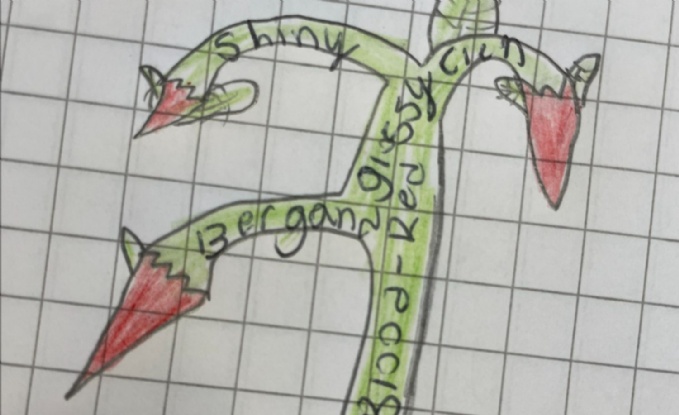 We have been getting excited about poetry at school today. Even the first lunchtime meeting of creative writing club provided an opportunity for the children to produce some fun creations on the theme of red fruits.
HB12 began the day by reading a range of poetry books from our school library. The children selected a favourite one from the ones that they had read and read them aloud to the rest of the class, they discussed them and talked about the structure of some of them – narrative poems, rhyming poems etc.. In HB11, the children made simple black covered notebooks to write down the thoughts that 'were just knocking on the inside of [their] heads'. Mrs Lai-Kit said, "We watched Joseph Coelho explain how he uses his notebook and Ben Z explain how he uses poetry to help him speak. We watched Simon and Garfunkel singing 'I am a rock' and Tim Minchin 'It's not Perfect' looking at how poetry can help you to express your feelings but also find your place and process the world. We also watched Maya Angelou 'Still I Rise' to show that it can be a tool for motivation and self-worth."
In year 6, the children have shared their opinions about poems on a theme of "Refuge" and we discussed why we need a place of safety and shelter. After some very open sharing of ideas, we all had a go at writing "common lune" poems which have a particular pattern. Look out for more poems and examples of the children's work in the year group blogs this week.
My refuge is a room,
peaceful, warm, quiet,
a room where I game.
My refuge is a blanket,
a warm shield
that protects me from sad thoughts.
My escape is a football,
a round, small ball,
somewhere time just freezes.
My refuge is my grandad,
sweet with open arms,
when I feel lonely.