Loughton Celebration Concert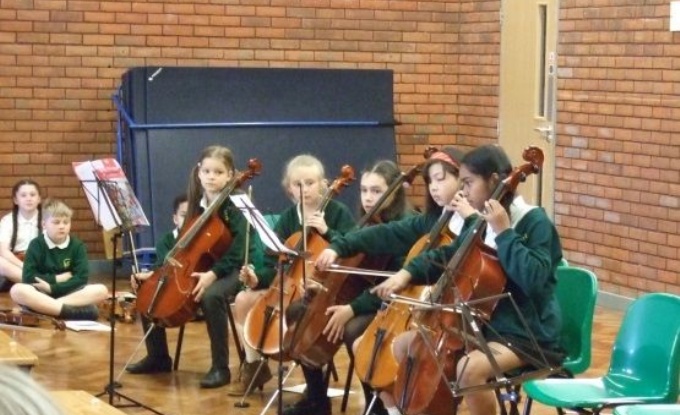 We were delighted to welcome so many families, staff members and governors to our celebration concert on Wednesday the 5th June.
We had 44 brave and dedicated children from years 5 and 6 showcasing their musical talents on an assortment of different instruments from keyboard to brass along with a whole range of strings and woodwind instruments.
The event really does get bigger and better each year with children wanting to perform as part of a group and their own solo pieces too.
I'd like to thank once again all the peripatetic instrumental teachers who teach various groups of children throughout the week. It was lovely that some of them could join us in their own time during the morning to come and show their support of children's hard work and commitment to music. I am already looking forward to what next year may bring!
We are very proud to still offer such a wide range of peripatetic music lessons at Loughton School.
Look out for further information in September regarding places available should your child be interested in learning an instrument.
Mrs Vernon
Creative Arts HLTA