WW1 Memorial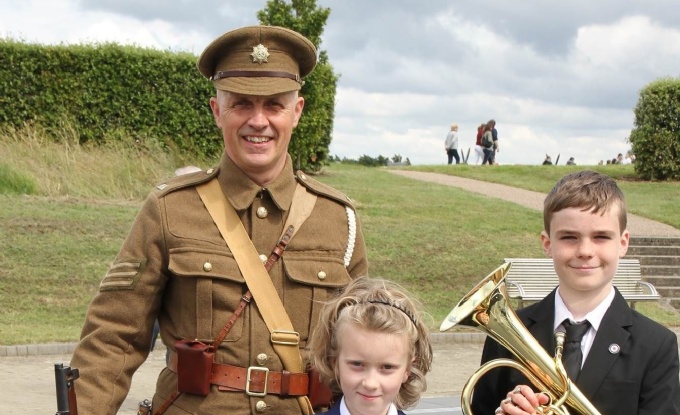 On Saturday 15th June two Loughton School students took part in a WW1 memorial at the MK Rose in Campbell Park.
Albert French signed up to fight aged 15 with the Kings Royal Rifles and died a week before his 17th birthday in France.
At the Ceremony of Remembrance, Gabriel read some of Albert's emotional letters home to his family in Wolverton.
Gabriel clearly and with emotion relayed how Albert was fond of his family and how he was coping with the difficult conditions.
Elliott played the last post whilst the British Legion Standard was dipped in a mark of respect.
The event was attended by dignitaries, such as MK Mayor, High Sheriff, members of the Green Jackets and Royal British Legion, Roger Kitchen from the Living Archive project and members from the OX and Bucks local regiments. We are very proud of both Gabriel and Elliott, they showed exemplary behaviour and courage in their responsibilities.