Loughton's Scarecrow Festival 2019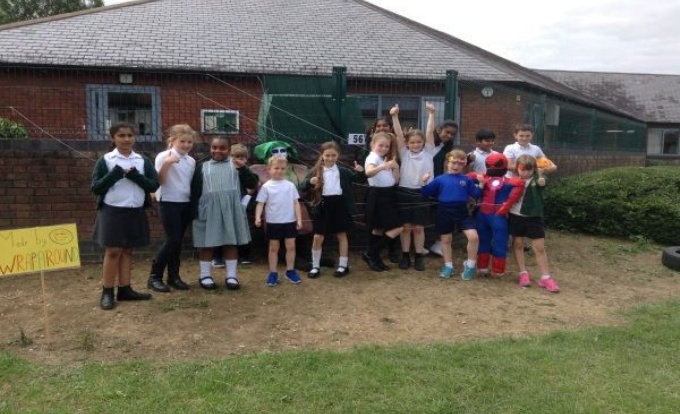 During the month of June, Wrap Around children were given the opportunity to take part in the Loughton Scarecrow Festival.
The theme this year was Heroes and Villains and the children chose to create Spider-Man vs. The Joker! The children made a life size cobweb using recycled materials, wood and sparkling paint and worked together to join it into the perfect web. Spider-Man was created by stuffing an old Spidey suit with carrier bags and then the head was made with stuffing and felt. The Joker was made from an old coffee sack which was painted in his classic purple suit colour, and he was pinned to the cobweb via Spider-Man's long and sticky spider web.
Well done to all of the children who took part in our creation; hundreds of visitors over the last week have admired your hard work!
Hopii- I liked putting the scarecrows in the mud because we got messy!
Lyla - I enjoyed stuffing the hands of Spider-Man because it was fun but hard at times.
Becky – I liked painting the cobweb because it was shiny! Plus the Joker really did scare the birds away.
Great work everybody.
Mrs Humberstone