Armed Forces Day 24 June 2019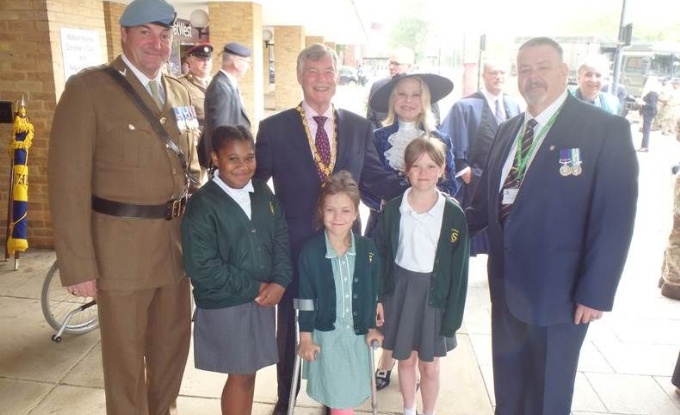 Loughton School were pleased to support our Armed Forces Families at the Armed Forces Day Flag Raising Ceremony on Monday 24th June.
Abigail, Catherine and Brianna took part in the ceremony outside the Civic Offices in Milton Keynes. The service included a parade from members of the local Royal British Legion Branches and members of the Royal Logistics Corps, prior to the Armed Forces Day flag being raised. After the service the children were treated to a nerf gun firing activity and a chance to sit in a military vehicle. The children were delighted to meet our town Mayor Sam Crooks, Milton Keynes Armed Forces Champion Terry Baines, Colonel Bill Holland and the High Sheriff of Buckinghamshire.
Milton Keynes Council signed an Armed Forces Covenant in April to promise to support our members of the Armed Forces and their families. Abigail was very pleased when the Mayor signed her cast!
More pictures here.here.