Year 3's recent visit to the Tower of London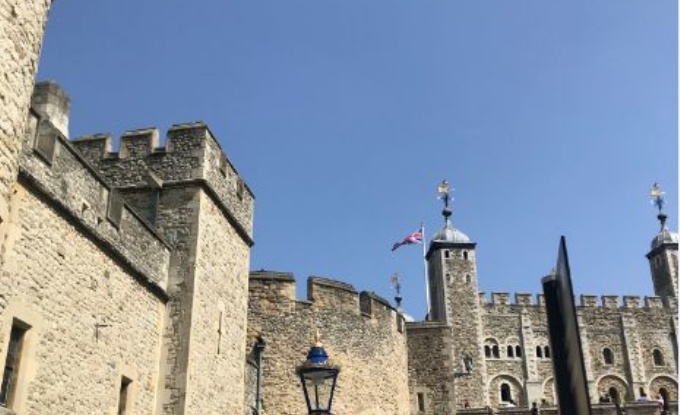 Year 3 visited the Tower of London recently and what a fantastic trip it was!
Although it was quite a long coach journey the children were very excited to spot some of the famous landmarks on the way. When we arrived, we couldn't wait to see all of the exciting experiences on offer.
As part of the day, the children learnt about crime and punishment. We met a fantastic knight who told us many tales of previous prisoners, including John Gerard, who escaped from the Salt Tower after being tortured. We even visited some of the prisons and were amazed to see that they were actually quite nice, with features including a big window and a huge fireplace, not what we had imagined!
Some of us were lucky enough to see the crown jewels, we couldn't believe how many there were and how sparkly, intricate and precious they looked. It was great to see the dress that Queen Elizabeth II had her coronation in.
The ravens, known as the guardians of the Tower, were really interesting and the children enjoyed watching them fly about. Some of the children read about the legends of the ravens, which states that the Tower of London will fall if the six resident ravens leave the fortress. Thankfully there are seven there at the moment!
Click here to see some photos of our trip.
Once again the children represented our school with pride and we were all really proud of their super behaviour. A big shout out to the parent volunteers who came along on the trip, we really do appreciate the help that you offer!