Sports Day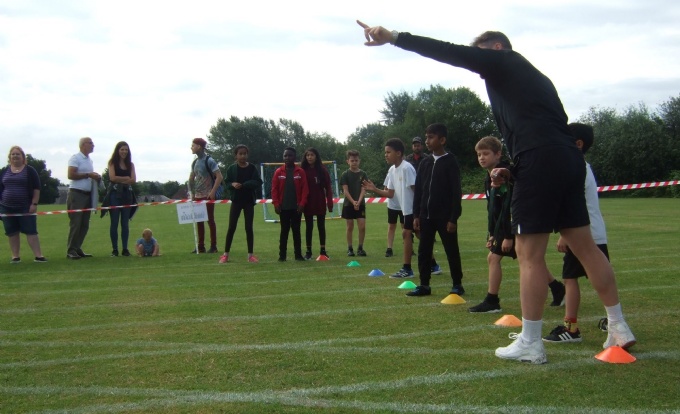 Loughton students demonstrate fantastic team spirit in our annual sports day!
The weather has been very kind to us again this year for our annual sports days. On Thursday, our year 3 and 4 children took part in a variety of athletics events including running, jumping, throwing, obstacle racing and our popular as ever tug of war. Today we did it all again with our year 5 and 6 children. The sportsmanship seen by our children when they had completed their own event was superb. They were cheering and applauding each other throughout the morning.
This year for the first time we hosted a Y3 vs Y4 and Y5 vs Y6 teacher tug of war! Well done to the year 4 and year 5 teachers who won these.
Thank you to all the adults who ensured the days ran safely and smoothly and to all the parents who came to support their child in their event. We have had some lovely feedback from our parents:
"The sports day was fantastically organised. It was refreshing to see that there was both a competitive element to each event whilst maintaining team spirit."
Dad of a year 3 child
"It must be incredibly difficult to organise a sports day to involve 240 children all taking part safely. The children looked like they were having lots of fun both competing and cheering on their peers."
Mum of a year 3 child
"It was wonderful to watch children who thought they wouldn't do very well at their event have a go and succeed.. The smiles on their faces afterwards was priceless."
Mum of a year 5 child
We look forward to sharing the results with parents and children on Monday 15 July at our family open day.