Viking Day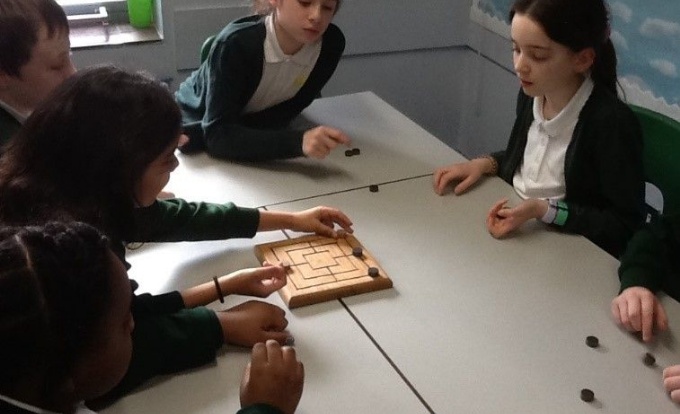 Gruesome punishments, axes, swords and more disgusting history!
On the first day back of the spring term, Year 5 had a spectacular Viking wow day. We had an excellent start to the curriculum of Vikings. Did you know the Vikings have more than one type of axe? Bjorn, a Viking actor, gave Year 5 a great day.
One of the highlights of the day was Stick Wrestling. Stick Wrestling was when two opponents bend their knees, press their feet together and hold a stick; one person's hands on the outer edges and one person's hands on the inner section of the stick. Then on the count of three, each person pulls the stick towards them. I played against Eva (HB 12) and won; it was enormous fun. It was really funny when some people wouldn't let go and ended up sitting on their opponent's lap. Everyone was allowed to have two goes. On my second go I was against Isla F (HB 12) but sadly she won.
Another particular favourite of mine was picking up the chainmail shirt. Chainmail is small metal rings linked together to make a strong material for armour in the Viking age. It was strong and the metal rings stopped arrows getting through the shirt. Most of the children could not lift it very high off the ground, because it was very heavy. I liked it because it tested my muscles.
In the afternoon we played games my favourite game was called nine men's morris. It was a bit like noughts and crosses except it had a grid pattern on the board and you could only place counters on the joins of the lines. I loved this game because we got into teams of three and my team knew a strategy to help us win. Never before had I played a game like it.
We loved having Bjorn in school for our Viking wow day. I would recommend seeing him for yourself, as he teaches you loads about the Vikings. We would love to have Bjorn in school again, also it was very fun to see one of our members of staff being punished for fun.
By Imogen HB 12