Plastic Pollution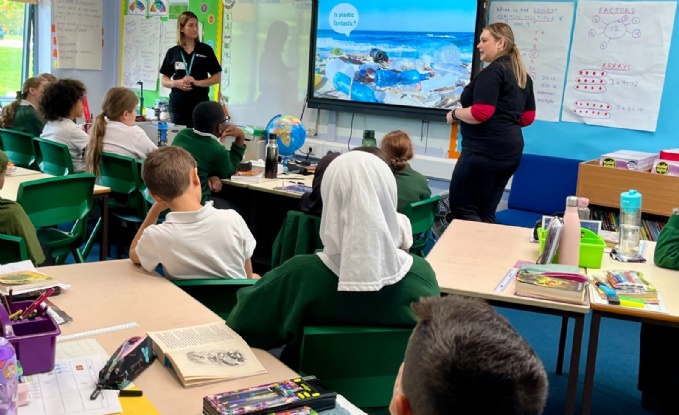 This week, Year 5 were lucky enough to have some visitors in school who came to talk to us about plastic and recycling in connection with our Plastic Pollution English topic. We learnt about the origins of plastic, what it is used for and why plastic is actually a good thing.
We discovered that, despite being the most landlocked city in the country, rubbish from Milton Keynes could still end up in the oceans. This is often via rubbish being blown into local lakes and the canal and then travelling through the waterways into the ocean, adding to the plastic pollution problem in the world's oceans.
We then learnt a lot about recycling, particularly how we recycle here in Milton Keynes using the three new bins and what happens when the collection trucks collect those bins.
We finished the session with a quick quiz to demonstrate what we had learnt – we were very good at this – and a final reminder of what we can do to help!