Caldecotte residential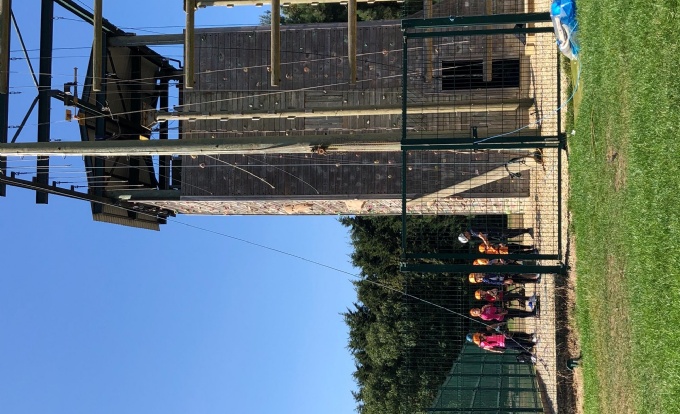 The year 5 children had a blast on their 3 day stay at Caldecotte.
Not long into the academic year saw us take 60 children to the Caldecotte Xperience.... and what an experience it was!
Some children were absolutely fearless (Isla F and the leap of faith), others were nervous about almost every activity and then absolutely smashed each and every one (Alexa) and some were really brave achieving their goal after they were convinced they couldn't (Louis with abseiling). What was definitely a trend across all groups was that the children supported each other and faced their fears making themselves and us so proud of their accomplishments.
To find out more about the different activities the children took part in, please see our blog under the 'residentials' tab here:
https://www.loughton.milton-keynes.sch.uk/blog/?pid=32&nid=7
The children even surprised themselves when it came to trying new foods! We saw children who we were told were 'fussy eaters' eating 2nds and 3rds at mealtimes.
The first night was still full of excitement and certainly a long one for the adults with some children not getting to sleep until 11pm and then waking up at 2am and again at 6am. It was a similar story in the yurts with one room waking up at 4am! By the second night, though, we were all so worn out after the activities that we had hot chocolate and were in bed on time!