Space Centre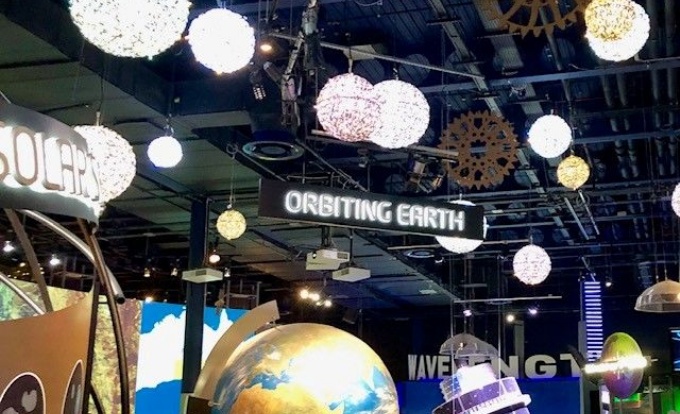 On Friday 27th September, year 5 went to visit the fascinating, exciting Space Centre in Leicester to learn about Space as an introduction to their Space theme at school.
The first section we visited was the ground floor exhibitions. The children had to look at facts and displays about our Solar System. The children were split into groups and they went into the different Solar System sections. They enjoyed looking at displays of telescopes and playing games. At the weather pod, a group of year 5 children read a weather report, but after a few minutes they started dancing. The reported was videoed and then played back outside the weather pod for all to see!
The year 5 children went to the Mars Rover Challenge next and they enjoyed programming the Rovers. They had all sorts of challenges. They had to program the Rover to go forwards, around a rock, do a figure of eight and get as close as possible to a wall. They enjoyed testing their Rovers as well. The children had to try again and again until they had completed the correct program. They were all resilient! This was one of their favourite activities.
One of the popular activities was the Planetarium. The Planetarium was a 5D movie area and the screen was above us, so our chairs were made to be pushed backwards (so we could see the whole screen) and there were buttons on the chair but no-one used them. The movie was called 'Astronaut' and the introduction was very fast and furious-shocking! We learnt a lot of facts. Did you know astronauts train underwater?
Year 5 also went to the Rocket Tower, where they climbed one hundred and forty-four steps, taking breaks at each level up the tower to see exhibits. Not many people enjoyed the Rocket Tower since many other schools were crowded over the games and exhibits. In one of the display cabinets there was a proper piece of moon rock; many children found it fascinating.
Overall, year 5 had a wonderful time at the Space Centre They would definitely want to go again.
By Lily, Akshaja, Maisey and Alexa HB10