Youth SACRE meeting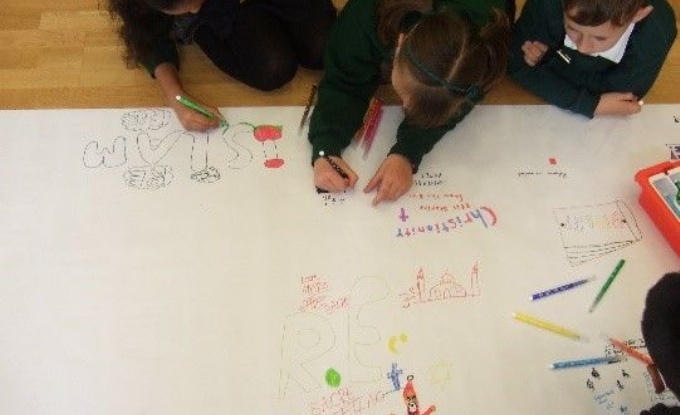 Each half term, a group of year 6 children visits Denbigh school with several other local junior and primary schools with the aim to build a bridge of co-operation between young people of all faith and non-faith backgrounds.
Meeting 2 on Wednesday 4 December
The seven children from year 6 were very well behaved and made Mrs Murray very proud with the excellent contributions they gave to discussions at the second Youth SACRE meeting. They explored the possible links between science and religion with a view to answering if there even is one. They looked at different view points given by religious leaders and atheists to discuss which view they agreed with. The children gave such mature responses and enquiries to statements made. We believe we have found a future prime minister in Harrison – such an out of the box thinker!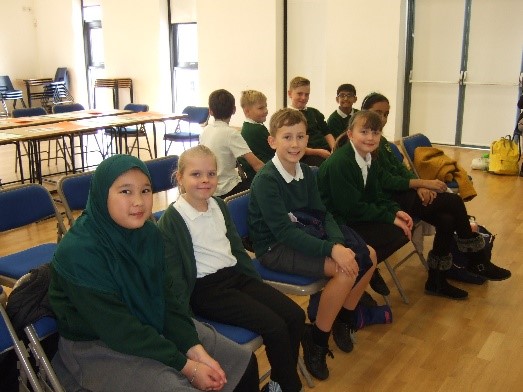 Meeting 1 on Wednesday 9 October
On Wednesday 9th October, a group of nine year 6 children went with Mrs Murray, our RE champion, to attend the Youth SACRE at Denbigh school where they discussed, along with RE specialist teachers and other pupils, how to plan for RE in schools.
They discussed how RE is important and how it can meet the needs of students in 21st century Britain. In doing so, they looked at the vision, intentions and how RE links to other subjects taught. One of the thought-provoking questions asked was, "What would life be like without the teaching of RE in schools?"
The Loughton representatives confidently shared their ideas amongst their peers, 6th form students from Denbigh as well as Rev Morris and RE lecturers from the Open University. They did us proud!
One of many valuable lessons learnt from this meeting was that the use of authentic resources is key to the teaching and learning of RE as seen with a letter produced by Prophet Mohamed which addressed misconceptions about their views and tolerance of other faiths.
Finally, I would like to thank the amazing pupils who were excellent ambassadors for Loughton School. I know they all enjoyed the experience especially the cookies and squash.