WWII dance workshop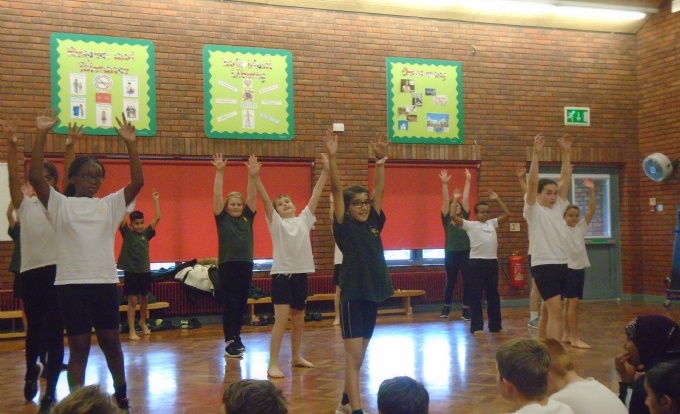 On Friday 18th October, we took part in a wonderful dance workshop where all classes in the year group were taught a dance relating to World War II.

HB13 – Jive
Today we had a visitor but no ordinary visitor! It was a dance teacher called Rachel. She made the day so much fun and we learned dances that would have been danced by the soldiers during the war. She made us do some warm up exercises and then we got onto the dance itself. Rachel was in a very energetic mood. Personally, I think it was a great day.
Violet HB13
HB14 – Swing
Today HB14 learned a dance called Swing. The dance was very popular during World War II as it made people forget about their sorrows and enjoy life. We only had 50 minutes to do this. At the end of the day we showcased our dance to the rest of the year group. HB14 are very proud of ourselves for learning and performing this dance.
Akanksha HB14
HB15 – Jitterbug
On Friday, we learned a dance called the Jitterbug which was popular in World War II. We performed to the music by Wham and at the end of the day we watched all of the other classes. Mrs Green, Miss Frost and some other members of staff came to watch our performance!
Taylor HB15
HB16 – Lindy Hop
Year six performed incredible dances to do with World War II. Our phenomenal instructor, Rachel, gave us all top-quality training. We all had to get into our P.E. gear to perform the dances; HB16 had the hardest job as we went first so had to remember the choreography for the Lindy Hop since 9 o'clock! We all did an amazing job thanks to Rachel - the most talented instructor ever.
Lucas HB16