Kingswood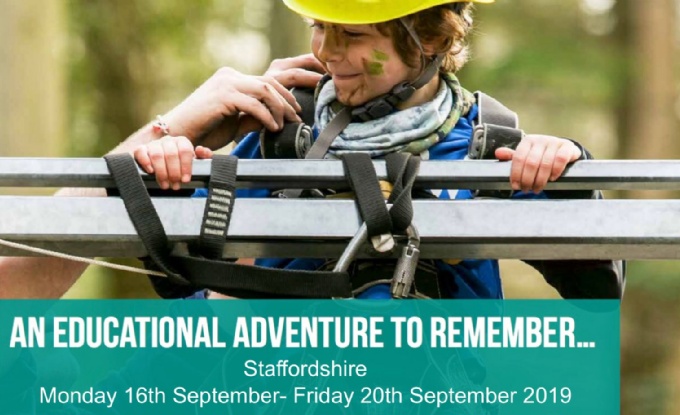 The children on this residential were truly inspiring.
Two weeks ago, I had the pleasure of spending the week with our amazing year 6 children at Kingswood. Now, having spent a year already getting to know each child and seeing how resilient and inspiring each child is in their day to day life, spending a whole week with them where they faced new challenges each day made me one very proud teacher. Each day, the children woke up ready to face the day (with some outstandingly tidy bedrooms) and tackled each challenge face on. The activities they took part in were at times daunting but each child took part to the best of their abilities.
Even as a fully grown 30 something year old, I was even inspired to face my fears (as much as my wobbly legs would let me) simply due to the fact that the encouragement of each child for their team mates made this possible. From team work in laser tag, cheering each other on during Jacobs ladder to considering each person's idea during buggy building your cheering and praise at the end of each task a rewarding one. At one point, I was no longer allowed to take photos of achievements as one child stated "you're not taking enough photos ... I'll be the photographer"- thank you Ben!
I cannot count the amount of times team leaders from Kingswood came up to myself and other adults from Loughton school to praise the behaviour and conduct of each child. We at Loughton are so proud of their achievements throughout the week and for their exemplary behaviour.
If you would like to know what we got up to each day, please have a look at our Kingswood blog which can be found here on our website:
https://www.loughton.milton-keynes.sch.uk/blog/?pid=32&nid=17
Thank you all for making Kingswood 2019 memorable. A special thank you to Mr Taylor, Mrs Gill and Mrs Tompkins for accompanying the children and helping them enjoy every aspect of the trip with your kind words and encouragement.
It was a pleasure to accompany you on a trip where you were able to shine!
Miss Brago