Year 6 on the brexit debate!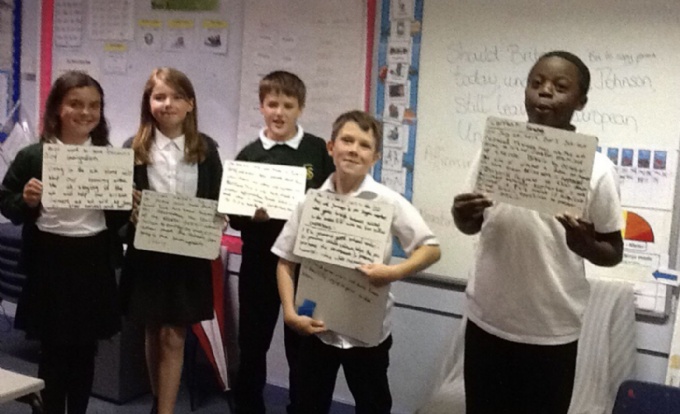 Five brave Year 6 children tried their hand at debating for the first time in front of an audience of prospective parents.
The subject was Brexit and the two teams were enthusiastic both in their research and preparation for the debate. Finally, during the debate itself, the teams learned how to argue their case even if it wasn't their own viewpoint, how to produce counter-arguments, how to think on their feet and respect for other people's point of view. It was an impassioned evening which everyone thoroughly enjoyed! Are we looking at some future politicians in our midst?
Well done to Elsie, Beth, Dan, Jamie and Rex.