Play Leaders
Our young leaders are led by Mrs Taylor.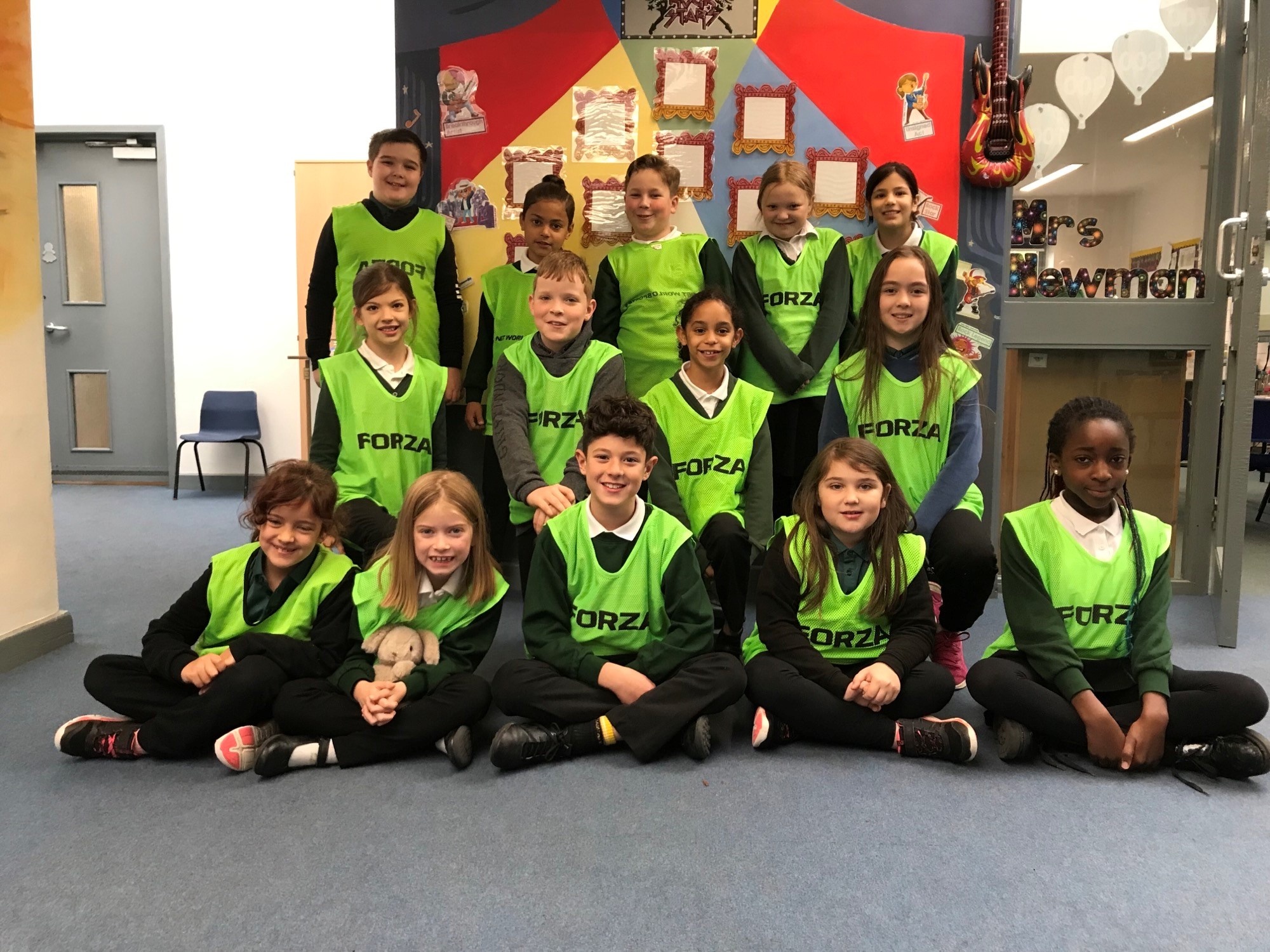 Autumn term update:
A rota has been decided to indicate which children will be on 'duty' on which days. The first task for this group of children is to reinstate the friendship bench which was put away last year due to our Covid restrictions.
Spring term update:
The friendship bench has been deemed as irreparable which has put a stop to our plans to reinstate this.
Our playground pals have been very excited to be working with different classes in their year group this term. We have been meeting weekly and planning a game to teach to children on the play ground. They are easily visible because they are wearing bibs so children who want help playing a game can find them easily. We have a rota ready for the summer term when the older children will be able to work with the younger children.
The playground pals have also spoken to their classes and come up with a wish list of equipment they would like on the playground. They have made posters for the family fun run and have encouraged their classes to raise funds for playground equipment.
Summer term update:
Coming soon!