RE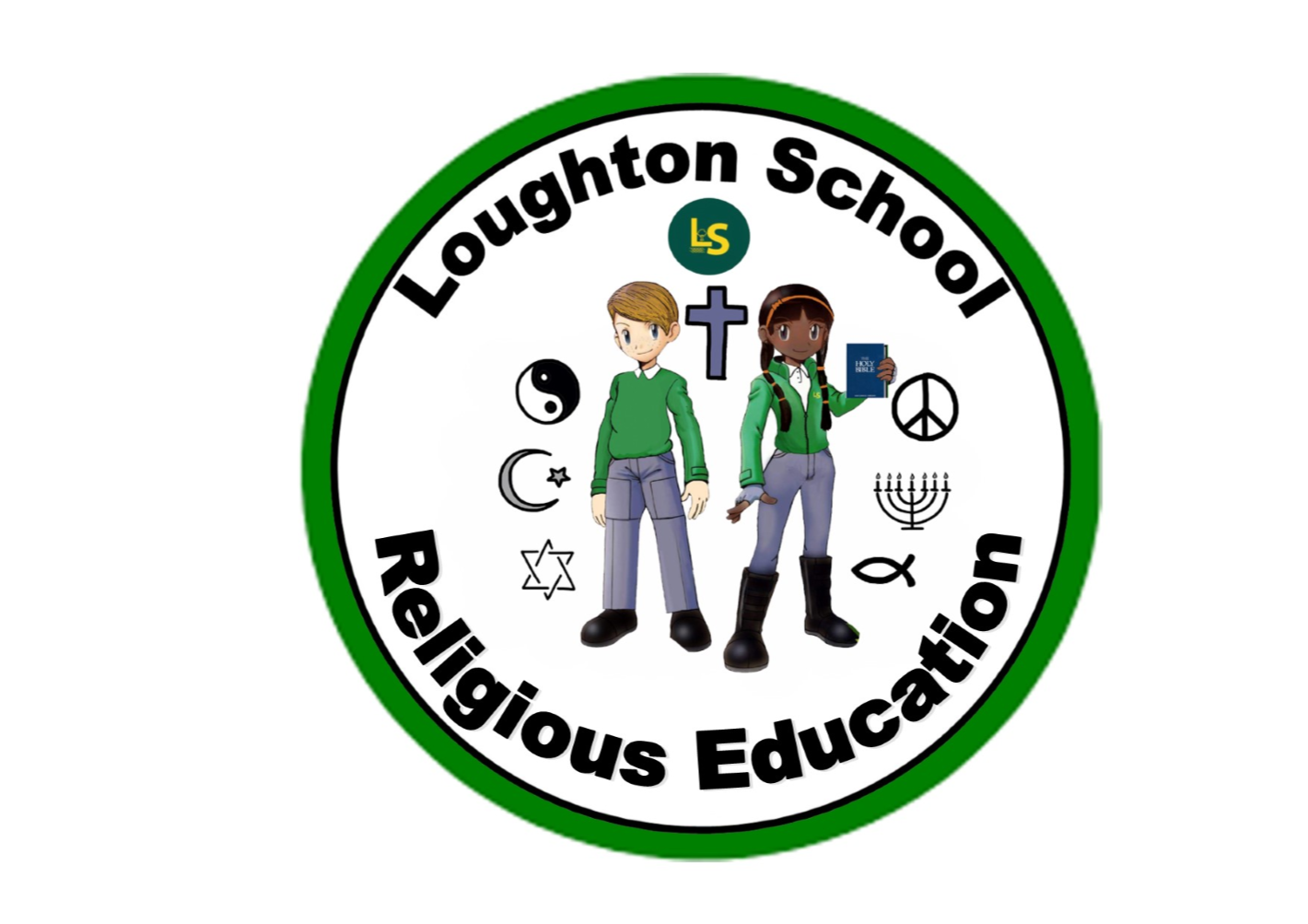 At Loughton School, we want our RE curriculum to enable children to take their place in a diverse and multi-religious world. We want them to develop an appreciation of, and gain independence in their thinking about, the wide range of cultural influences that have contributed to shaping their own heritage and that of others and thrive when comparing and contrasting their own beliefs to that of others. Through the spiritual, moral, social and cultural development of children, both in their RE lessons, as well as each and every lesson taught across the curriculum, the children follow the expectation to show respect for each other we consider different people's values, feelings, faiths and ways of living as well as sharing our own. As such, everyone in the Loughton School family is encouraged to embrace the diverse demographic of our school and the wider community in Milton Keynes with an open mind.
Within our teaching of RE, we provide opportunities abound for considering moral values relating to everyday life - honesty, truthfulness, working together and considering the needs and feelings of others. Throughout their 4 years at Loughton School, our children will learn about our four most prominent religions as well as explore what it means to not be part of a religion. This reflects our local demographic. Around half of the children who currently attend Loughton School associate as non-religious. Over a quarter of our children relate to the Christian faith. Around 13% associate as Hindu and almost 10% follow Islam. This is reviewed with each new cohort who joins us allowing us to represent our children.
For this reason, our curriculum has been designed to build on learning from KS1 and then to constantly revisit new knowledge in Christianity at the most relevant times in the Christian calendar. By taking on more challenging concepts within this religion from considering the Christmas story from the point of view of significant journeys to the idea of incarnation, our children are building their resilience and continually adapting their perception of what makes 'a Christian'.
We then have a whole unit of work in year 4 dedicated to learning about Hinduism. Through our immersive curriculum, the children are presented with opportunities to show creativity through a range of activities that showcase the various religious festivals. In year 4 as part of their learning about Hinduism, they themselves in a Hindu cooking day as well as take part in a Hinduism dance workshop.
In year, 6 we introduce and look at Islam where we encourage the children to link their own beliefs to those of different religions and make comparisons. This enables the children to gain a deeper understanding of what "being religious or non-religious" encompasses.
The teaching staff at Loughton School aim to captivate and inspire the children with RE throughout their time with us. This is through purposefully funded special events such as our whole school Christingle service. We also do this by enriching the children's learning and understanding with visits into school from 'Bridgebuilder' and religious people (e.g. Hinduism day) as well as trips out to local places of worship to provide context to their previous learning.
We want our children to move on to the next stage of their education journey as respectful and tolerant of others as well as being inspired to learn more about other people no matter how different their values are to their own. For this reason, we compare and contrast across a multitude of religions through religious festivals, assemblies and in class discussions. For example, when looking closely at 'peace' in year 5, the children will learn about peace symbols across a range of religions and cultures as well as being given the opportunity to reflect on what peace means to them. Similarly, our children will also explore Hanukah from the Jewish faith when considering belonging and commitment.
The RE subject champion regularly meets with children to ask them questions about their learning, be it most recent, or topics that they have been taught in previous terms. In addition, weekly questions given to the children in class will give the opportunity for the children to share their knowledge and viewpoints outside of a more structured theme lesson and allowing them to demonstrate their ability to know more and remember more.