School Council
Our School Council group is led by Mrs McPherson.
This is a formal group of pupils who will represent the views of their peers. It is intended that they will learn about democracy, how to resolve conflict fairly, develop skills of participation and communication and, above all, to make positive changes to the school whilst having fun.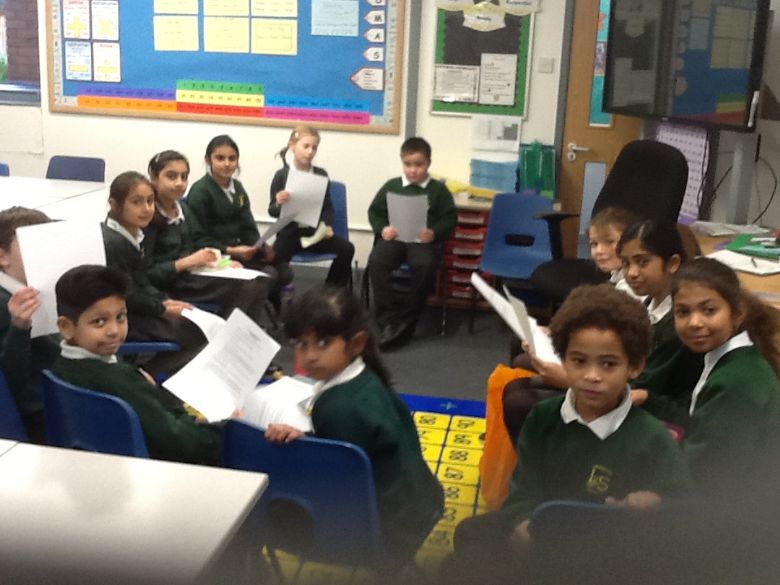 Our school council representatives are:
| | |
| --- | --- |
| HB1 | Casey |
| HB2 | Megan |
| HB3 | Nithursha |
| HB4 | Jivanshi (vice: Rishika) |
| HB5 | Benjamin (vice: Olivia) |
| HB6 | Zaki (vice: Elizabeth) |
| HB7 | Lizzie |
| HB8 | Shay (vice: Eden) |
| HB9 | Harrison C |
| HB10 | Lacey |
| HB11 | Zahra |
| HB12 | Hajra |
| HB13 | Sophie |
| HB14 | Pixie |
| HB15 | Shreesha |
| HB16 | Jamie |
Autumn term update:
The School Council has been busy this term! We organised fund raising for Children in Need; raising over £440 for charity. In addition, we have promoted the Christmas Giving Tree which will benefit families supported by the Moorlands Centre. Judging from the pile of presents under the tree, this has been a big success!
The years 5 and 6 School Council members took a visit to London's Kidzania in November to take part in their parliamentary week. A survey was conducted across the school which sought suggestions from children on how school hot dinners, playground equipment and wet play activities could be improved and these have been amalgamated and reviewed by the School Council.
Spring term update:
With so many areas of school life to look into, we decided this term to concentrate on the feedback we received about the puddings provided by Chartwells and there has been a flurry of activity and analysis both in the hall at lunchtime and via questionnaires in the classroom. We understand this has also been a hot topic at a recent governors meeting and we were recently joined by two school governors Emma and Matthew who have offered their support.

Next, we hope to have a meeting with Chartwells to discuss our findings… Watch this space!