Sporting news
Wednesday 9 October
Our 24 swimmers from year 4 are already making a splash! Each week they have been attending lessons at Woughton leisure centre accompanied by our very own Miss Garner and Mrs Dillon (both qualified swimming instructors) and Miss Coppins. The children's confidence in the water has grown from week to week, as well as their ability. Already, many have become confident swimmers and are close to being able to swim unaided. Last week, the swimmers learnt about the importance of water safety and what to do if they saw someone in need. Working in pairs, they used their pyjamas to make a lifeline to pull their partner to safety. It is wonderful to see how quickly they are progressing and we are looking forward to seeing them reach their goals!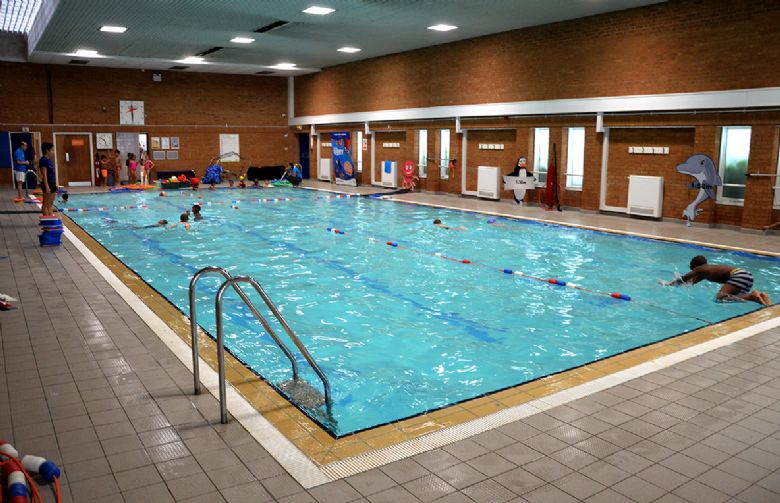 Thursday 3 October
Eight children from year 3 and 4 took part in the schools first ever Gala swimming competition. Alexa HB3, Zoe HB5, Rodrego HB6, Elizabeth HB6, Lohita HB6, Lucas HB7, Billy HB7 and Lucas HB8 all took part in three races against 15 other schools. The three races included breast stroke, back stroke and freestyle. Overall the team won 4 races and finished in the top 5 in many others. The competition created a great opportunity for children to be in a competitive environment with over 100 people watching and it improved their communication as they worked as a team and all supported each other.
The competition is something we will be looking to be a part of in years to come. Please let us know if your child takes part in swimming Galas or if they swim for a club and you would like them to be involved in the future.
Thursday 26 September
With interest in the Rugby World Cup building, nine Loughton School pupils attended our first of a series of tag rugby friendlies at Milton Keynes Rugby Club. Building on the success of last year's team were Callum, Dominic, Rex, Dan, James, Wahaj, Reece, Natalie, Jean and Rebecca C. They represented the school with skill and great sportsmanship. Mrs Vaike was extremely proud of the team!
Monday 23 September
8 children from year 5 took part in a badminton competition at Denbigh school. Isabella, Medha, Alexandra, Akshita, Shay, Joel, Harry M, and Dexter all represented the school. The team finished in 3rd place out of six schools. They played really well in their individual matches and they worked well as a team.