Sporting news (Autumn 2019)
Friday 6 December
The Year 5/6 football team took part in the final EFL kids cup held at the MK Dons Dome.
The lads played 6 matches against other schools from the district. The boys worked their socks off and were very impressive with their determination to win.
The boys won 4 matches and drew 2 meaning they qualified for the finals in January. Only 4 Schools qualified on the day out of 14.
Well done Boys. Still unbeaten in all competitions!
The team; Lucas, James, Romik, Alex, Callum, Luca, Kush and Freddie.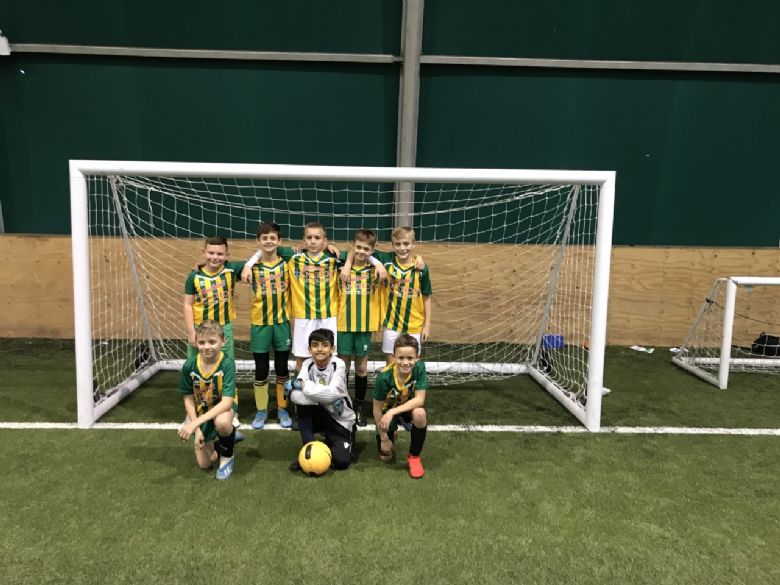 Week beginning Monday 25 November
| | | | | | | | | |
| --- | --- | --- | --- | --- | --- | --- | --- | --- |
| | W | SD | D | L | GF | GA | GD | PTS |
| Loughton | 5 | 0 | 0 | 0 | 14 | 0 | 14 | 25 |
| New Chapter | 3 | 1 | 0 | 1 | 9 | 3 | 6 | 19 |
| Southwood | 3 | 0 | 1 | 1 | 7 | 3 | 4 | 18 |
| Middleton B | 2 | 1 | 0 | 2 | 5 | 10 | -5 | 15 |
| Chestnuts | 2 | 0 | 1 | 2 | 4 | 8 | -4 | 14 |
| St Monica's | 2 | 0 | 0 | 3 | 4 | 6 | -2 | 13 |
| St Bernadette's | 1 | 0 | 0 | 4 | 2 | 4 | -2 | 9 |
| Portfields | 0 | 0 | 0 | 5 | 0 | 10 | -10 | 5 |
Loughton are top of the league after a very impressive start to the season with winning all five games, scoring 14 goals and not conceding any goals.
Three more victories on Wednesday nightensured a 6 point gap at the top of the table.
Loughton 1-0 St Bernadette's
This was a very physical game with Loughton outplaying the opposition. Callum R scored a screamer from 20 yards out.
Loughton 2-0 New Chapter
Another impressive performance as we beat a very good New Chapter side 2-0. Goals from Lucas H and Luca A.
Loughton 6-0 Middleton
Our goal keeper Kush P did not touch the ball once in this game as the team pushed on to try and score as many goals as they could. A brilliant performance with goals from Callum, James and Freddie.
The team; Kush, Rex, Dominic, Freddie, Romik, James, Callum, Luca and Lucas.
The next League fixtures to be held at Woughton On the Green on the 15th January 2020: 4pm St Monica's V Loughton and 5pm Loughton v Portfields
Friday 22 November
Girls from Year 4 took part in a football tournament at Rickley Park school. The girls won all of their matches finishing top of their group with results of 5-0, 4-0, 2-1, 3-0 and 4-1. Well done to all of the girls for being successful and being great ambassadors for the school.
The Team: Olivia R, Rosie, Dania, Gauri, Patricia, Emmanuella, Lohita, Zoe, Makoor, Holly, Amelie and Chloe.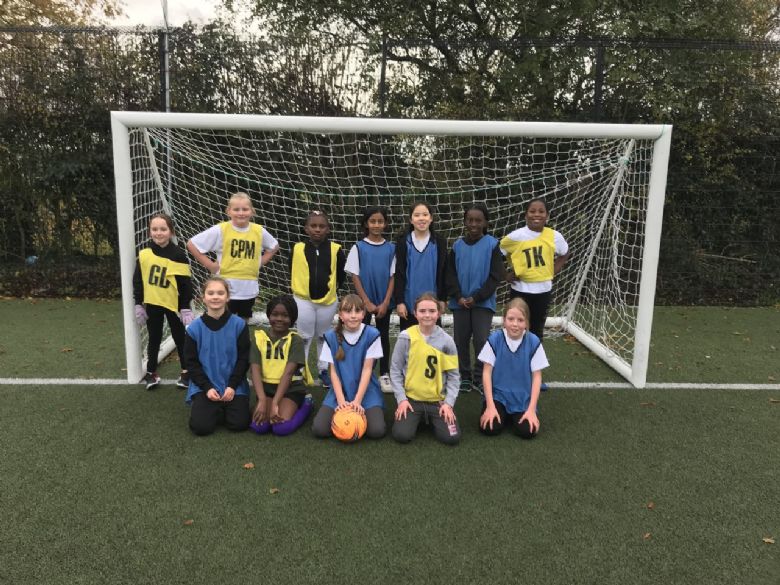 Thursday 21 November
11 more boys from year 5 & 6 took part in a football match at school against Bushfield School. The boys played with a lot of passion to win Loughton 3-1 Bushfield. Harry Key scored 2 goals and Tymet with one. It was a brilliant performance from the boys with a number of them playing their first ever match for Loughton.
Team: Teddy, George P, Harrison, Harry M, Harry K, Tymet, Saajan, Shay, Dexter and Thomas.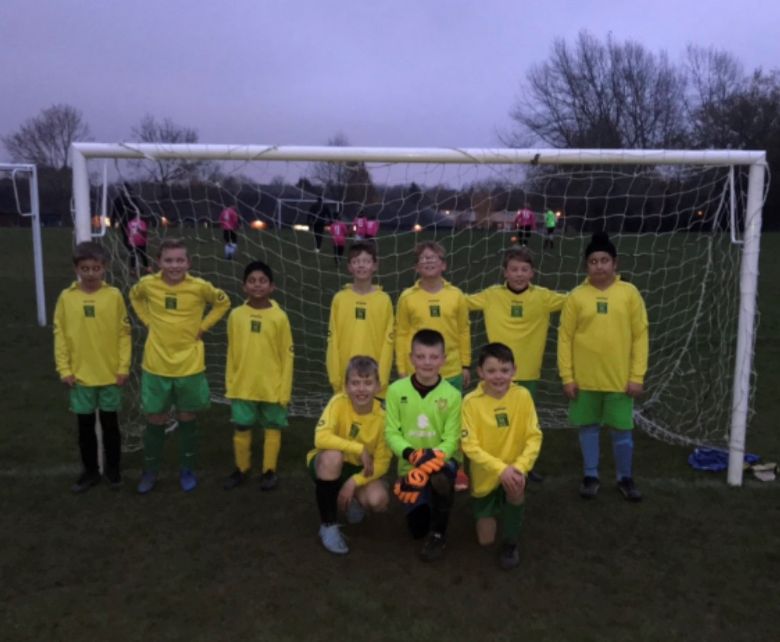 Wednesday 20 November
The year 5&6 football team beat Stanton 5-3 in an impressive match last night. Loughton started really well by scoring 2 goals up in the first 5 minutes. Luca scored 4 goals and Harry M scored 1.
Loughton 5-3 Stanton
Well done to the whole team - Dan Mc, Lachlan, Jeevan, Charlie, Alex, Harry M, Caiden, Jamie, Kush and Luca. On Friday 21st we face Bushfield at Loughton School in another year 5&6 match.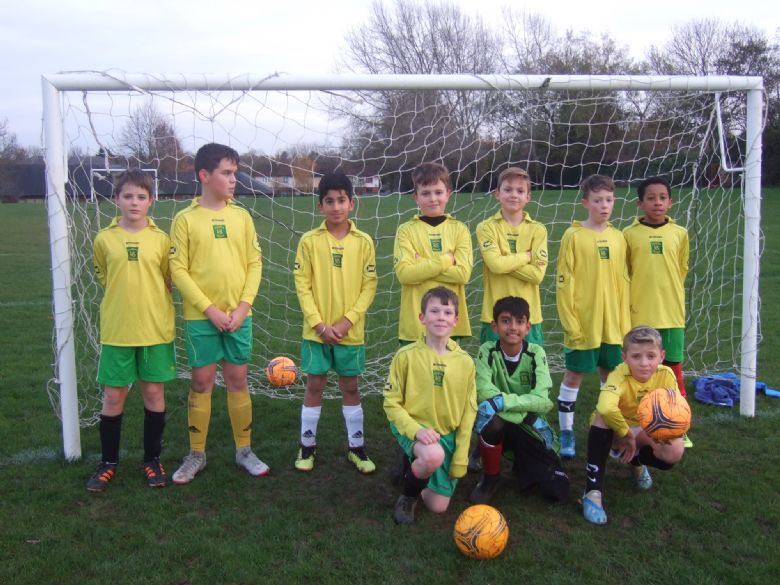 Monday 18 November
Eight of our year 3 and 4 children attended a basketball tournament at Denbigh school competing against 6 other schools. Billy, Belle, Ike, Eden, Jensen, Franco, Tiger and Holly all played really well showing fantastic sportsmanship.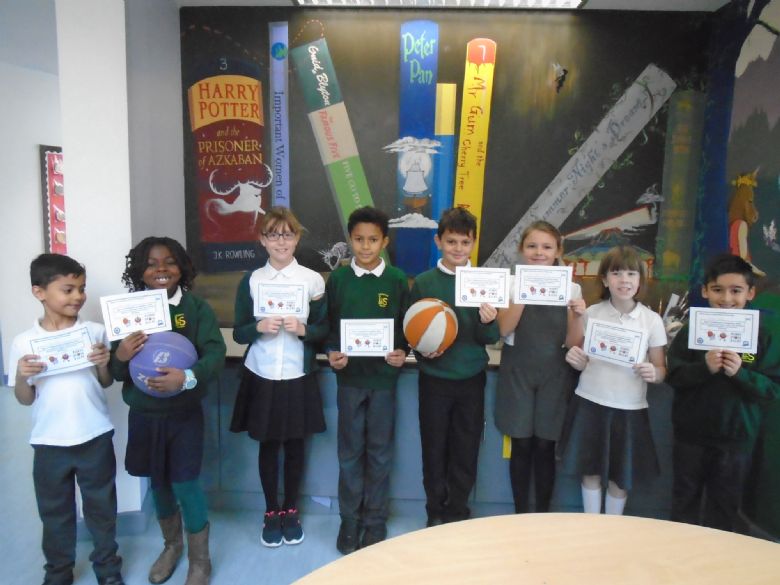 Friday 15 November
13 boys from year 3 &4 took part in a football tournament at Rickely Park school. They played competitive matches against Rickley Park and Oxley Park. The tournament was a friendly to get more children playing football. The lads really did themselves proud by wining games, scoring goals and behaving impeccably.
The Year 3 & 4 Boys football team consisted of: Elliott, William, Theo, Rio G, Liam, Ben S, Taylar, Ewan, Charlie, Zachary, Jackson, Ethan S and Joseph K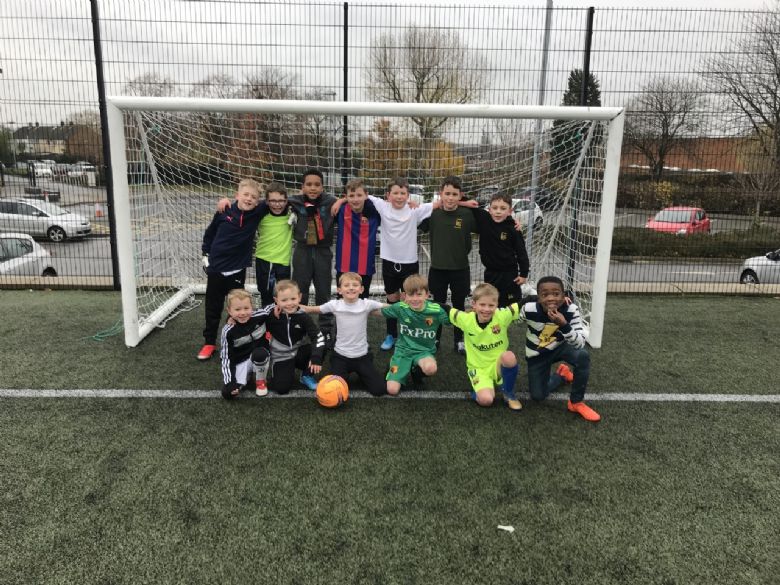 Wednesday 13 November
The football league kicked off at Woughton on the Green. Loughton played two matches.
Loughton 2-0 Southwood
Loughton 4-0 Chestnuts
The team played some brilliant passing football and scored some excellent goals. The team was Dexter in goal, Rex and Dominic in defence, Luca, Lucas, Freddie and Callum in midfield and Romik as striker.
This great start of the season means we are top of the league! Well done Boys.
Monday 11 November
Six of our year 5 and 6 students took part in a basketball tournament held at Denbigh school. Loughton played 6 games winning the majority which means we are now through to the Milton Keynes basketball finals! The date of this is to be confirmed.
The team included Kira, Amrit, Callum, Saajan, Dexter and Demebi who all worked their socks off and showed great sportsmanship. Training now continues for our best hopes in the finals. Well done team.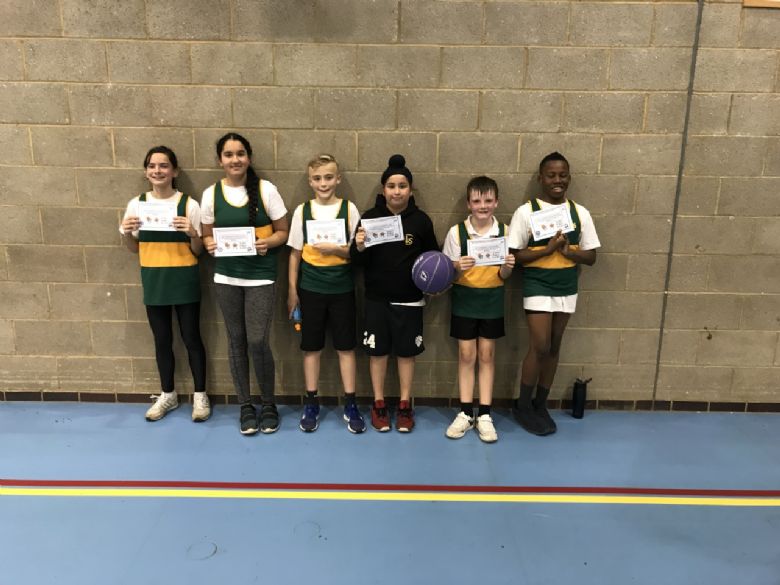 Thursday 24 October
Inter-school cross country results
Over the last couple of weeks, we have held our inter school cross country competitions. All the children took part in this event and staff were really pleased to see the team spirit amongst them all. Well done to everyone. To find out the top 3 individual results for each year group, please see the headteacher's newsletter #4.
Year 3 – overall class winners - HB2 & HB4
Year 4 – overall class winner – HB8
Year 5 – overall class winner – HB11
Year 6 – overall class winner – HB14
Saturday 19 October
Well done to all the children who represented the school at the annual athletics event at the MK Bowl.
List of runners:
Junior girls (year 4 and 5)
Junior boys (year 4 and 5)

Isla F

Rebecca C

Lucy G

Julia GS

Alexandra O

Gauri B

Diviya A

Harry M

Caiden S

Oliver O'B

Shriyaans N

Kaydan A

Zachary F

Senior girls (year 6)
Senior boys (year 6)

Meera B

Kira CD

Tonia G

Aswiya S

Jean T

Rex B

Goel K

Wahaj J

Shazaib A
On Saturday the children arrived at The MK Bowl bright and early for their gentle warm-up with Mrs Newman. Once completed, the green and gold vests were donned and the race became real!
Mr Woodham was our runner, who escorted the excited groups to their designated pens, (starting points) and on the whistle, they sped off. The 1000m or 1500m course involved extremely steep hills to negotiate in very slippery conditions.
Isla F (HB12) ran incredibly fast and came in 1st place in the junior girls race, followed by Rebecca C (HB12) in 8th place. There were 141 runners in this race and overall Loughton School came in 4th place. Harry M (HB12) came 8th in the junior boys race of 132 runners.
Isla will be invited to represent Milton Keynes in the Cross Country Finals in Leicester in March and both Rebecca and Harry will be reserves.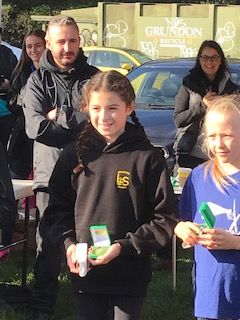 In the senior races, both girls and boys ran really well on a very muddy course but unfortunately, despite their efforts, didn't place in the top ten. There were 129 and 119 runners, respectively in the senior races.
Very well done to all the children who took part – you should be very proud of yourselves competing against 25 other schools across Milton Keynes.
Thank you to Mrs Vaike, Mrs Newman and Mr Taylor for their efforts in training the children so that they were ready to compete on the day.
Thursday 17 October
Luckily the rain held off as thirteen Loughton School pupils braved a muddy pitch at Milton Keynes Rugby Club to play tag rugby friendlies against other schools. A big well done in particular to Austin who was new to the team, joining Jean, Natalie, Charlotte, Becky, James, Dan, Dom, Callum, Dumebi, Wahaj, Rex and Shay. The team worked really hard and showed great sportsmanship. Particular credit should go to Natalie who took on responsibility for organising each game with the opposing teams. The prize for the muddiest child went to Shay!
Thursday 10 October
Over this last half term, a group of Loughton School tag rugby players have been representing our school at MKRUFC aiming to get the year 5/6 boys and girls across Milton Keynes playing tag rugby and enthusiastic about the rugby world cup. This has been a non-competitive tournament involving the primary schools across Milton Keynes encouraging children to become involved and enjoy the game of tag rugby. Our team has thoroughly enjoyed each and every game we have played. We have learnt new skills, met new friends and have come a long way in our confidence as players and as team representatives. Overall, it has been a really enjoyable experience for both the team, the coaches and the supportive parents who have come along each week and joined in the side-line fun. We thank Dan Pearson at the MKRUFC for all the hard work in putting this tournament together, the parents for their on-going support and of course, the children for training, playing and being such wonderful representatives of Loughton School. They have played each and every match fairly and with respect (and of course with great skill!)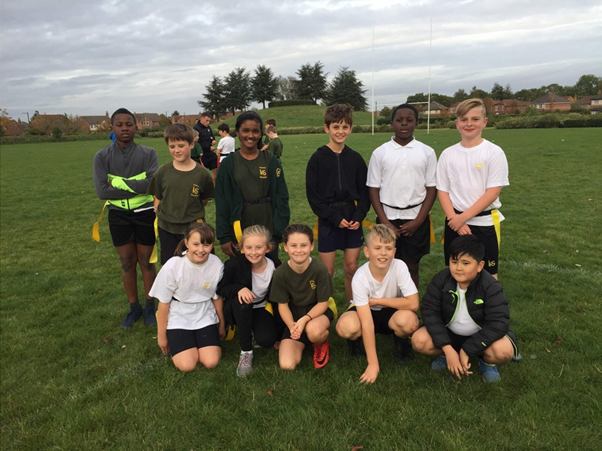 Wednesday 9 October
Our 24 swimmers from year 4 are already making a splash! Each week they have been attending lessons at Woughton leisure centre accompanied by our very own Miss Garner and Mrs Dillon (both qualified swimming instructors) and Miss Coppins. The children's confidence in the water has grown from week to week, as well as their ability. Already, many have become confident swimmers and are close to being able to swim unaided. Last week, the swimmers learnt about the importance of water safety and what to do if they saw someone in need. Working in pairs, they used their pyjamas to make a lifeline to pull their partner to safety. It is wonderful to see how quickly they are progressing and we are looking forward to seeing them reach their goals!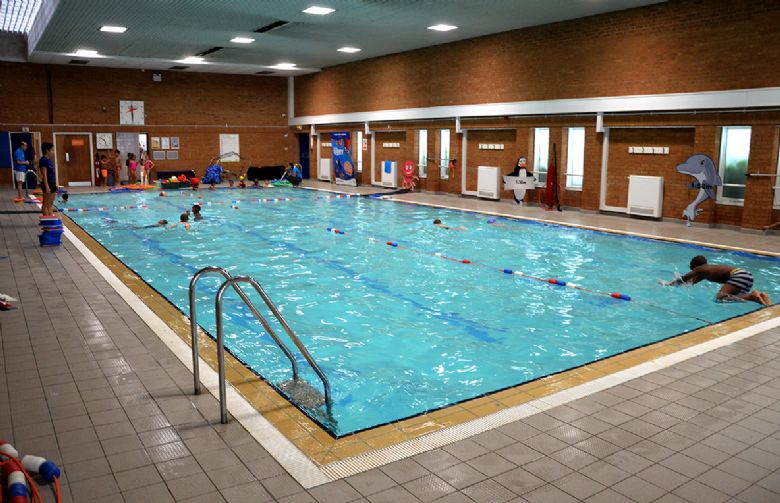 Thursday 3 October
Eight children from year 3 and 4 took part in the schools first ever Gala swimming competition. Alexa HB3, Zoe HB5, Rodrego HB6, Elizabeth HB6, Lohita HB6, Lucas HB7, Billy HB7 and Lucas HB8 all took part in three races against 15 other schools. The three races included breast stroke, back stroke and freestyle. Overall the team won 4 races and finished in the top 5 in many others. The competition created a great opportunity for children to be in a competitive environment with over 100 people watching and it improved their communication as they worked as a team and all supported each other.
The competition is something we will be looking to be a part of in years to come. Please let us know if your child takes part in swimming Galas or if they swim for a club and you would like them to be involved in the future.
Thursday 26 September
With interest in the Rugby World Cup building, nine Loughton School pupils attended our first of a series of tag rugby friendlies at Milton Keynes Rugby Club. Building on the success of last year's team were Callum, Dominic, Rex, Dan, James, Wahaj, Reece, Natalie, Jean and Rebecca C. They represented the school with skill and great sportsmanship. Mrs Vaike was extremely proud of the team!
Monday 23 September
8 children from year 5 took part in a badminton competition at Denbigh school. Isabella, Medha, Alexandra, Akshita, Shay, Joel, Harry M, and Dexter all represented the school. The team finished in 3rd place out of six schools. They played really well in their individual matches and they worked well as a team.