Student Voice
Re-stocking our wet playtime toys and games
The 'Student Voice' have focused their efforts throughout the year on raising funds to purchase and replace some of the old and tired wet play equipment we have in each classroom.
This was kick started by winning some money for our 'house of the future' competition with local business NHBC. You can remind yourselves about this here: http://www.loughton.milton-keynes.sch.uk/page/?title=NHBC+Visit+and+House+Design+Competition&pid=77
We then wrote to the Friends of Loughton who thought the venture was a great idea and allocated some additional funds. We also asked you, the friends and families of Loughton School, for any donations and were overwhelmed with the generosity you showed.
More recently, the Student Voice representatives worked tirelessly in the summer heat to sort through all our old wet playtime toys and games. We found a lot which had missing parts or were broken and these were all replaced with brand new or nearly new toys and games.
"It took all morning for us to go through the wet play boxes. Some of them were in such a mess but we have sorted them all out now". Eila M-G
"We have so many new toys and games ready to play with next time there is some wet weather now. We will be excited for some rain!" Jamie L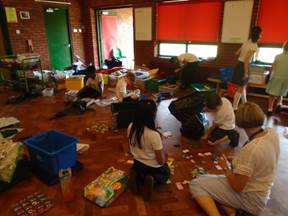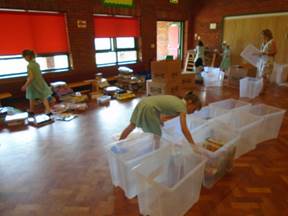 We then distributed 2 full boxes of games and toys back to each classroom ready to be used and enjoyed in future years to come.
It has been such a valuable project for the children as it will directly impact every child in the school and help to make their wet playtimes happy which, in turn, fosters a good start for learning in the next lesson.
---
The 'Student Voice' is a group of 16 children (one from each homebase across the school) that will help to make Loughton school even better.
The children were introduced to the roles and responsibilities of the student voice in a PSHE session (please see Powerpoint Presentation below). All those who wished to put themselves forward for the role filled in a manifesto to explain what they thought was already good about Loughton School, what could be even better and what they would promise to do if they were elected". Each class then held a democratic vote to elect their Student Voice Representative.