Writing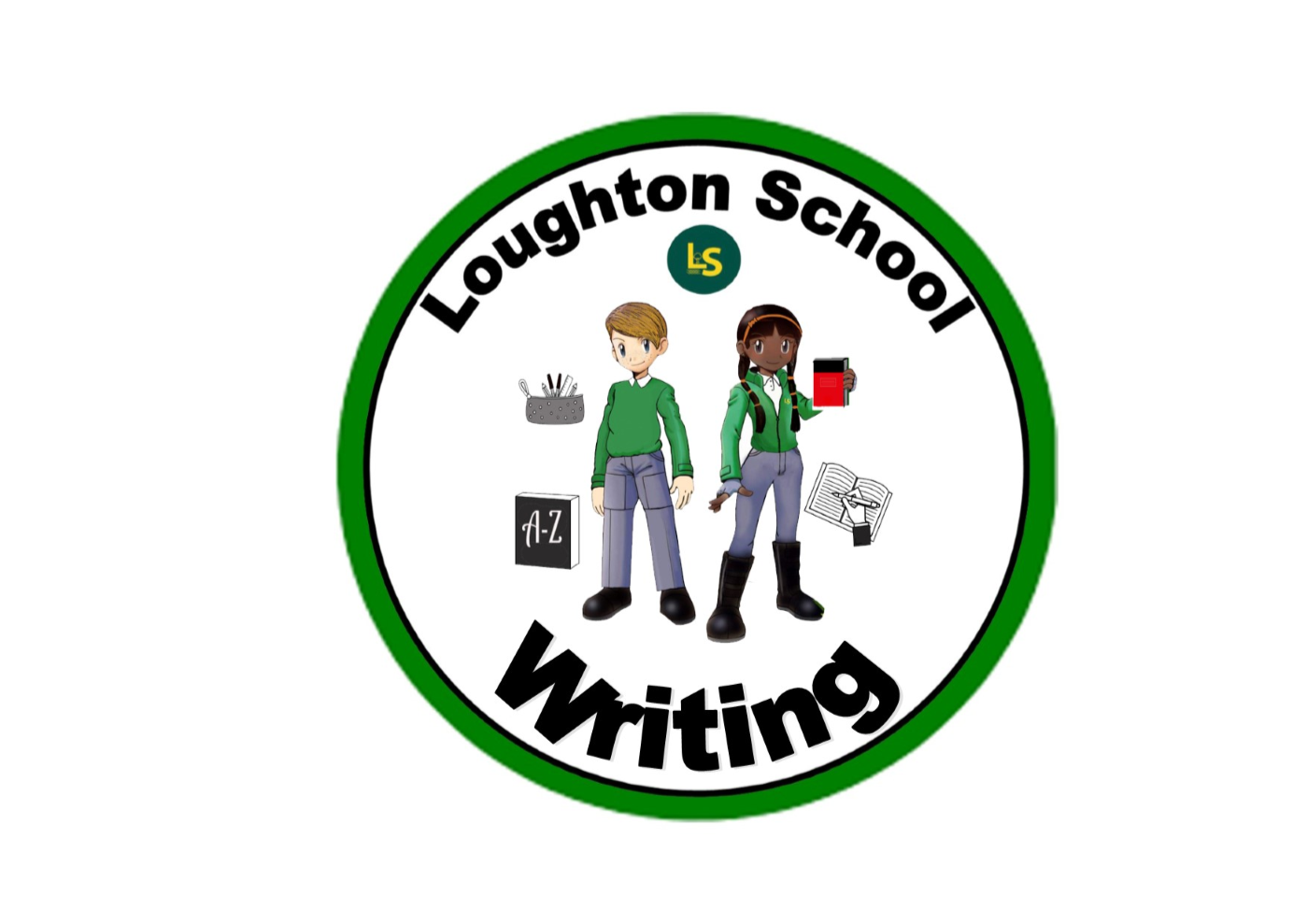 Our vision for writing at Loughton School is for our children to explore a wide variety of genres of both fiction and non-fiction writing whilst learning via our immersive curriculum. We want our children to develop a love of writing, so the English lessons planned are creative, interactive and fun!
Writing takes place across the full range of lessons so that children build their writing stamina, learn to edit their work and are able to proof read effectively. We believe that all children should develop their own style and have the courage to use their imagination and creativity to publish well-presented pieces that they can take pride in.
Across the school, English lessons are planned to run alongside the theme being taught. A broad and rich variety of texts will be read and used as stimuli, to enable children to be enthused and inspired. Teachers share rich vocabulary and model excellent writing during our "Sentence Stacking" lessons so that the children can experiment with and practise new grammar and punctuation before they write independently for assessment. At the end of each of these lessons, three examples are chosen to be displayed on the "Sentence Stacking Wall" so that the children's work is celebrated in the classroom.
While children are writing, teachers will use a range of methods to gauge progress and encourage self-assessment:
• over the shoulder marking. Staff will have brief discussions about grammar and spelling while moving around the class.
• individual consultation. Where children require more in-depth assistance with a particular language or grammatical feature, teachers will explain and help the child with their work, on a 1-1 basis.
• self-assessment. All children will develop a good knowledge of English punctuation, spelling and grammar so that they are able to choose from a range of available resources to proof read and edit their own work to show improvement.
As a school, we will monitor the progress of the children's writing at various points in the year. This will be done by assessing a wide range of different types of writing against a set of age-appropriate targets. We will keep you informed about your child's individual progress and how you can help them at home. At the end of each academic year, we will inform you of your child's progress in writing.